Andrew P. Wecker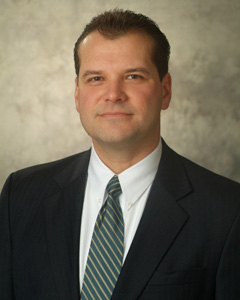 awecker@mmpdlaw.com
Andy Wecker was born in Akron, Ohio, in 1967. He earned his Bachelor of Science degree from Ohio University in 1989. He went on to study law at The Ohio State University Moritz College of Law, where he was a managing editor of The Ohio State Law Review and published on limited liability companies.
After graduating from law school in 1996, Andy began his law career in private practice in Columbus. He also worked as underwriting counsel with the Commercial Division of Title First Agency, Inc., where he was responsible for 1031 like-kind exchanges and private banking customers, as well as commercial transactions. In 2005, Andy became in-house counsel for Klingbeil Capital Management, Ltd., which he continues to represent as outside counsel. Immediately prior to joining our firm in May 2012, Andy was of counsel with Firestone, Brehm, Hanson & Wolf, LLP.
Andy practices in the areas of real estate and business. He is a member of the Columbus and Ohio Bar Associations, NAIOP [the Commercial Real Estate Development Association (Central Ohio President for 2013 and a NAIOP Ohio Board Member and Officer)], the Delaware Area Chamber of Commerce (co-chair of the Business Development Task Force) and the Sunbury-Big Walnut Area Chamber of Commerce.
He has been published [Ohio's New Statute on Limited Liability Companies, 56 OHIO St. L.J. 951 (1995)] and has been an instructor at various continuing legal education seminars regarding 1031 like-kind exchanges, real property development, and title insurance.
Andy is active in the community. He is a member of the Big Walnut Local School District Board of Education, the Big Walnut Education Foundation Board of Trustees, and the Community for Eagle Pride/Big Walnut Action to Benefit Children (Volunteer and Volunteer Co-ordinator for get-out-the-vote for levy and bond campaigns in 2006, 2008, 2009 and 2010).